A few years ago one of my favorite bloggers described how she considered an online dating service for the first time, dipped her toe in it, then found out it wasn't for her. I thought that very brave. I'm about to do the same, but I'm approaching it from a I've-tried-it-off-and-on-for-8-years standpoint.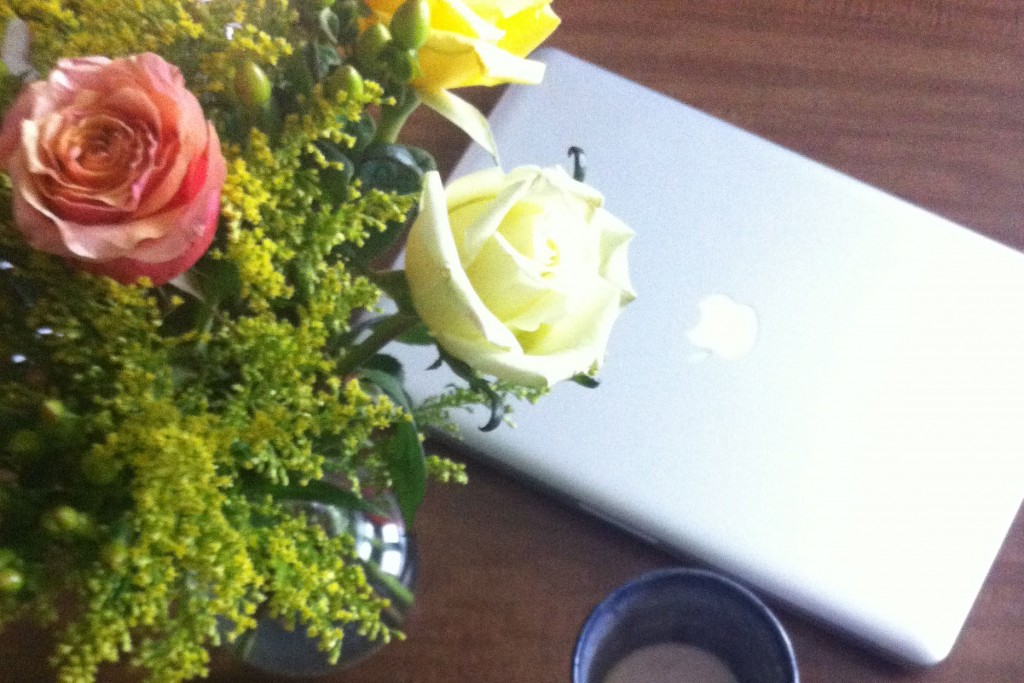 I've tried online dating sites from time to time since 2004ish, and for the past six years I've enjoyed the relative anonymity of one that picks your matches for you. The process has presented its ups and its downs, and I don't regret trying it. Before I get into the reasons why I'm saying "finito," here are some disclaimers:
Several of my friends have met their spouses online and sing the matching method's praises. I recognize that some (read: many) people do find "the one" through this process. I think it's fun how technology played such a huge role in their story.
I have met some men via this method whom I'm happy to have known and dated. Other experiences might be fodder for a phenomenally entertaining chick-lit novel. A few have caused significant heartache. I do believe there's a reason for every connection, even if it's not the right one.
One day I might feel differently about this, which is why I offer the "for now" caveat. Although, currently, I can't imagine going back.
So, here are my reasons for being done:
I find this approach to dating has potential to undermine my confidence in both myself and in a match. Just as many people struggle with making unhealthy comparisons on Facebook—forgetting they're not always seeing the whole picture and maybe people aren't as happy as they seem—I struggle with what I see when I log in to my online dating account. I see my matches repeatedly visiting my profile but not acting, even if we've already been communicating for a time. People can and do fall off the map and you might never find out why, and that's OK; one of the pluses to online dating is the communication veil can be protective. However, if it happens with frequency it can be discouraging. Also, the transparency of who's active when can also give the impression that a more serious connection is "trolling," even if they're just conducting account maintenance. I can only imagine it might be the same for my matches, because they can see I've been active, too. It's information that, simply, I don't need to know. It's too much.
I find I don't understand or trust the matching process. Local friends have been matched with the same men that are states away from us. Arguably, we are similar and algorithms grab matches with comparable qualities. Additionally, from my conversations with men with subscriptions, there seem to be an inordinate number of matches for them compared to what my female friends and I have experienced. Something feels very "off" with the ratios, and I can't ignore that.
Finally, I feel like my money probably is better spent doing the things I enjoy than continuing my subscription. I'm quite familiar with and secure in my singleness (please, friends, no scriptural Paul metaphors), but I really do hope to meet the right guy one day. It's a desire of my heart that persists, plain as that. For that reason I've felt like I've had to "make myself available" to keep up my end of the deal. That has meant doing the things I enjoy and, up until now that's meant being "available" online. So, for example, one of the things I enjoy most is travel, and as one of my best friends has demonstrated, you can meet a pretty great boyfriend on a plane! Perhaps my time and dollars are better spent traveling more, getting out on the bike more, participating in more ministry activities, and trying new things.
There are a handful of other reasons I'm done, but these are my top three. It's just not for me right now and I don't have a peace about it anymore. Maybe God has another story in mind.
Sayonara, Dating Profile.
I hope Lindsey doesn't mind that I'm going to ask a variation of the question she asked in her great blog. I love hearing other people's stories: How did you meet your spouse or significant other?