Something possessed me Monday night to pull out my journal from the summer of 1995. Maybe it's because I'm about to turn 35 and I wanted to see where I was roughly half my life ago. I sought to take a look at what I was thinking about, obsessing about, and, thus, writing about in that long, somewhat awkward stretch between tossing my white polyester graduation cap into the air and hitting the road to college.
I'd wanted to open this potential-Pandora's-box for a while, but anxiety about what I'd find there kept me from pulling off the packing tape. Why? Well I knew that I was hard on myself as a teenager. Very hard on myself. And for those of you who've known me well during my adult life and seen me struggle from time to time with being self-critical, it's kind of hard to imagine that this quality was magnified when I was younger.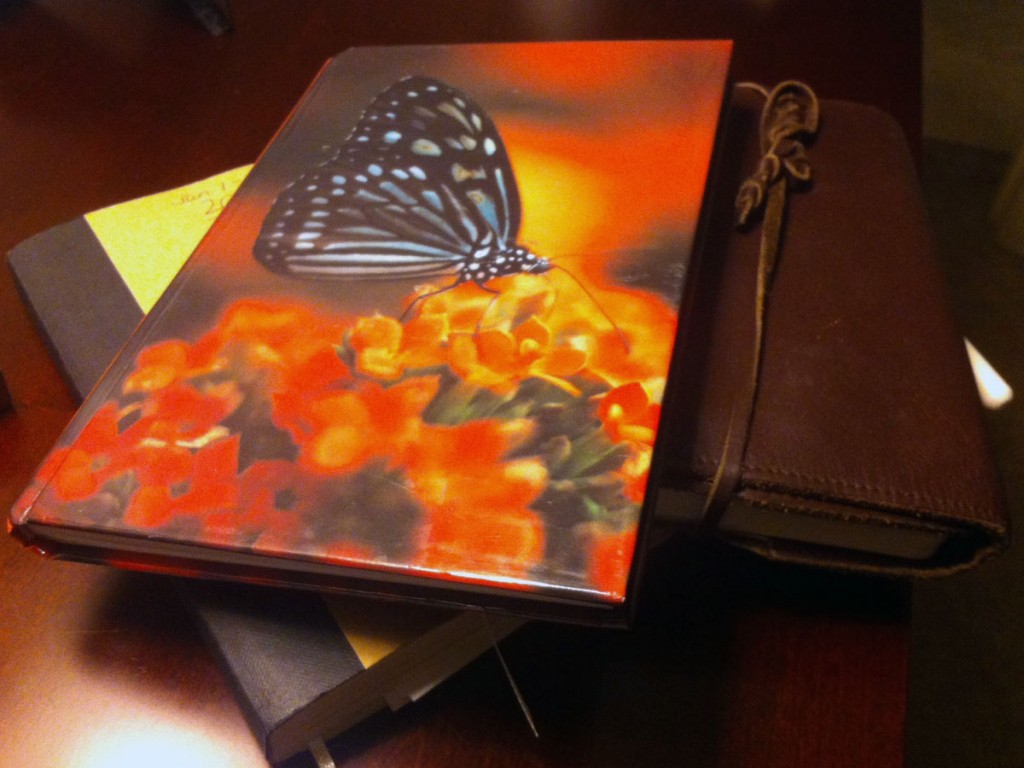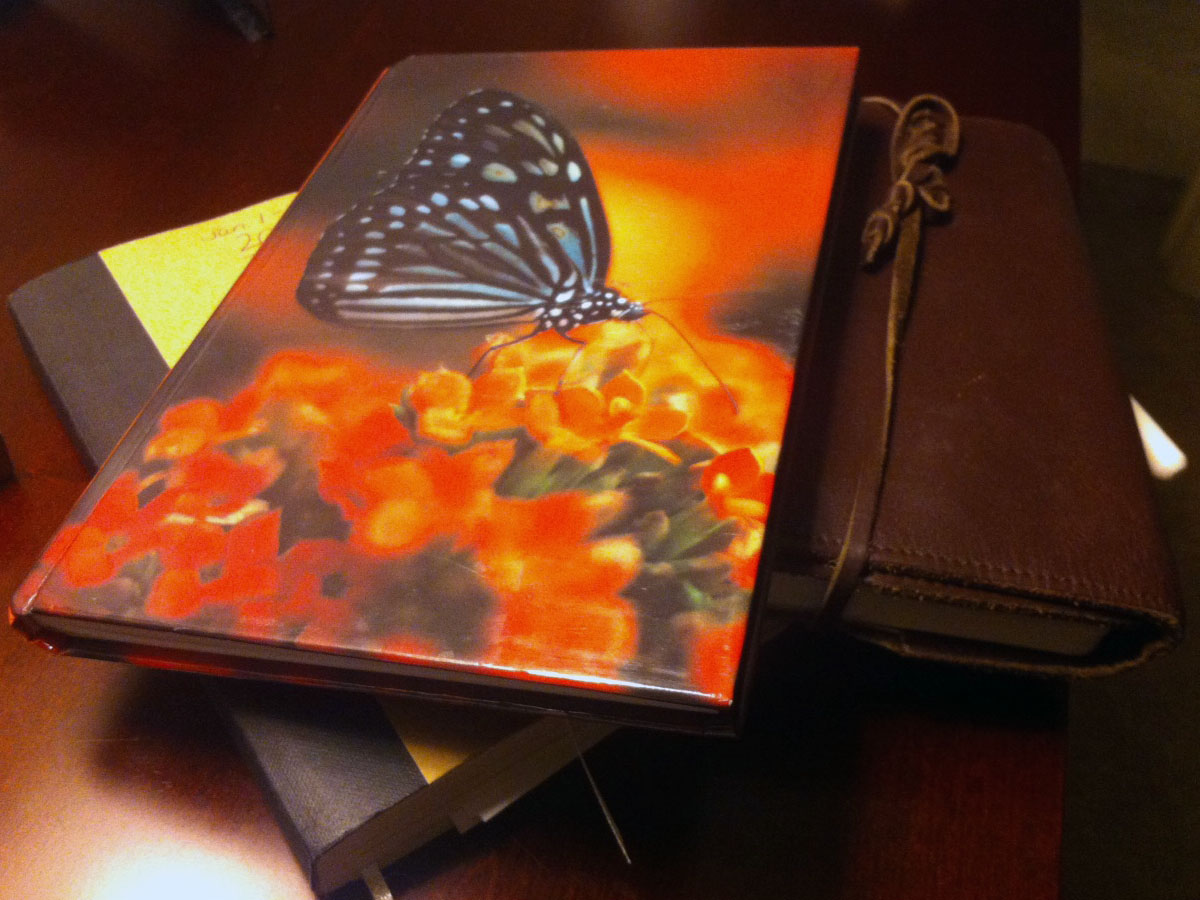 It's a familiar fact: There's pressure in this world. Pressure to achieve, accomplish, be productive, win, stand out. Our society celebrates these characteristics. And there is nothing, nothing wrong with these qualities in and of themselves, but we often fall into a very black-and-white interpretation of them and how we measure up.
When we stumble we might feel grave disappointment at best and utter self-hatred at worst.
(I listened to a great message on our performance- and success-obsessed culture weeks ago that ties into this well, by the way! Take a listen.)
A couple years back one of my best friends introduced a phrase to me: "Extend yourself some grace."
Hmm. That sounded a little weird. Isn't God the one who's extending the grace? Well, yeah, of course—but clearly we are called to love others, forgive, and essentially extend grace to them. (I recognize there are limits and situations where boundaries must be set for personal protection, but we're going to talk in a very general context).
So, why not extend grace to ourselves? We're prone to messing up—we hurt other people, we say things we shouldn't have, we don't say things we should have, we forget to screw the coffee cup lid on tightly, we lock ourselves out of our house. It's ranges from the Really Important stuff to the mundane. You get the idea.
A negative thought takes root, another compounds it, then another and another. Before you know it, you've delivered a condescending lecture to yourself. If negative talk goes unchecked, you might begin to transfer that filter to your perception of others and start unsavory talk about them, too. Sometimes even toward them. It can be that insidious.
I challenge you to pay attention this week and recognize if you're being too hard on yourself. Yes, you may need to take steps to correct wrongs, you might have to ask for grace from others, and/or you might have to forgive as a part of this activity as well.
This concept of extending yourself grace—of essentially not begrudging the grace that God has already offered—harks back to a message I heard when I was 16 the weekend I became a Christian at a spiritual retreat. The pastor said, "God don't make no junk." This meant—this still means—that every time I get frustrated with myself and actively feed a corrosive internal dialogue, I'm insulting God's creation.
So, that Summer of '95 journal. Yeah, there was plenty of consternation and a disturbing amount of negative self talk. A metaphorical bloodbath at times, quite honestly. (I chalk a lot of it up to hormones, pre-college angst, and becoming acquainted with failure—I did not meet a horseback riding goal I had set for myself and was sorely disappointed.)
BUT, interspersed between the rants, wishes, and crushes there were some insightful poems. And lyrics to a song. And I have to say that they were pretty impressive.
God don't make no junk.
What if we simply extended ourselves some grace?